W życiu bowiem istnieją rzeczy, o które warto walczyć do samego końca – P.Coelho
Szkodą majątkową jest naruszenie dóbr i interesów, które nastąpiło wbrew woli Poszkodowanego i doprowadziło do zmniejszenia jego majątku. Przyczyny szkód majątkowych mogą być rożne, mogą być to:
przyczyny zewnętrzne takie jak pożar, zalanie, stłuczenie szyb, uderzenie pioruna, napór śniegu i inne,

przyczyny wewnętrzne jak na przykład awaria maszyn, rozerwanie na skutek siły odśrodkowej, niewłaściwa obsługa i inne,

umyślne lub nieumyślne działanie osób trzecich.
Są to jedynie przykładowo wymienione sytuacje, których skutkiem jest powstanie szkody w mieniu Poszkodowanego.
Szkody są likwidowane najczęściej w ramach własnej polisy majątkowej, jak ubezpieczenie domu czy ubezpieczanie mienia przedsiębiorstwa. Jeśli odpowiedzialność za szkodę ponosi osoba trzecia wówczas to ona będzie zobowiązana do jej naprawienia.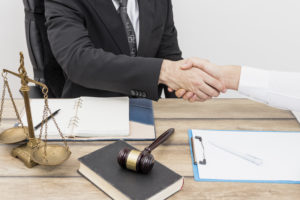 W kancelarii odszkodowawczej we Wrocławiu prowadzimy sprawy z całej Polski. Najczęstsze sprawy to zalania lub pożary.
Dochodzenie odszkodowania przy poważnej szkodzie majątkowej bywa skomplikowane i wymaga wiedzy specjalistów z różnych dziedzin, którzy pomagają ustalić przyczynę i rozmiar szkody. W razie braku możliwości polubownego rozwiązania sporu wsparcie otrzymujemy od radcy prawnego, doświadczonego w odszkodowaniach dotyczących szkód majątkowych.