W życiu bowiem istnieją rzeczy, o które warto walczyć do samego końca – P.Coelho
ODPOWIEDZIALNOŚĆ Z WINY OSÓB TRZECICH
Zgodnie z dyspozycją art. 415 kc kto z winy swej wyrządził drugiemu szkodę zobowiązany jest do jej naprawienia. Osoba, która doprowadziła swoim działaniem lub zaniechaniem do powstania szkody może ponieść za to odpowiedzialność odszkodowawczą.
Poniżej przykładowe sytuacje rodzące odpowiedzialność wobec osób trzecich:
* Rowerzysta wymijając samochody w korku zarysował jeden z nich
* Klient w sklepie oglądając tablet upuścił go i zniszczył
* Dziecko grając w piłkę wybiło szybę u sąsiadów
Aby skutecznie dochodzić odszkodowania muszą jednocześnie wystąpić następujące przesłanki:
1. zaistnienie szkody,

2. niedozwolony czyn sprawcy,

3. wina sprawcy,
4. związek przyczynowy między szkodą a zdarzeniem je wywołującym.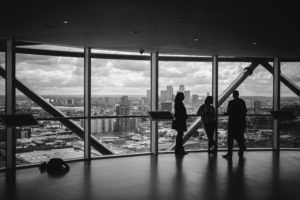 Ustalenie zobowiązanego do naprawienia szkody bywa bardzo trudne. Nie chodzi tylko o wskazanie, że konkretna osoba wyrządziła nam szkodę. Trzeba udowodnić, że ta konkretna osoba, wyrządził konkretną szkodę. Udowodnienie winy to dopiero początek drogi. Odzyskiwanie odszkodowania to dopiero drugi etap.
W kancelarii odszkodowawczej we Wrocławiu Kancelarii Optimum sp. z o.o.  wspieramy Poszkodowanych już na etapie ustalania zobowiązanego do naprawienia szkody. Lokalizacja miejsca zdarzenia nie ma znaczenia, ponieważ prowadzimy sprawy z całej Polski.